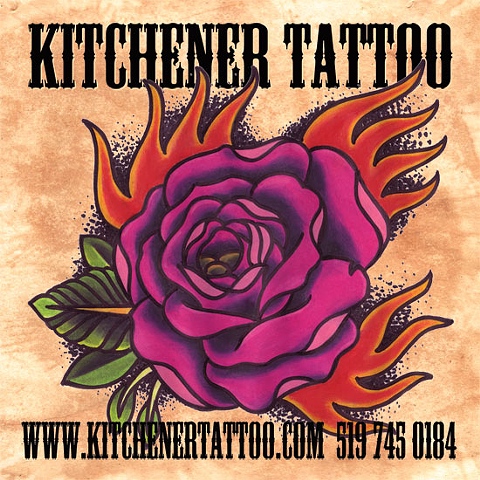 We are still waiting for confirmation - July 5th is current target for re-opening. Once we do the following will be in effect;
There is a new 'normal', here are our rules.
1) Appointment only ! - and only 1 person at a time - there is no guests permitted.
2) You will be asked to put your items into a container - bring ONLY items you need.
3) You will be asked to wash you hands before anything else, then your temperature will be taken, the new additional covid release will need to be filled out - if your temperature is not normal, or you do not meet the requirements you will be required to reschedule. You must not have traveled outside of Canada in the past month, and practicing safe social distancing.
4) No food in the shop, period.
5) If you have a mask you will be required to wear it, we do have limited supply, but we ask you wear yours before entering the shop.
6) We will be cleaning the shop between each and every client. Do NOT show up more than 15 before or after your appointment - as always if you are late, you will lose your appointment.
7) If you have any questions please contact us via email - kitchenertattoo@gmail.com text or phone 519 745 0184
8) Clients with standing deposits, and were required to reschedule get first crack at booking. We will continue to take etransfer deposits and bookings via email and text and phone.
Facebook is NOT being used to book at this time, as it is too difficult to track and update.
9) Piercings require an appointment - NO piercings that require mask removal are going to be done at this time. No oral or nostril piercings at this time.
If you have questions/concerns kitchenertattoo@gmail.com text or phone 519 745 0184. Please be patient - we are a small shop and will need time to meet the requirements to safely take care of ourselves and our clients safely.
Each person takes care of their own appointments.
Ren and Nivek kitchenertattoo@gmail.com txt and phone 519 745 0184
Gary mrgary00@gmail.com txt and phone 519 781 8799
Gary, Ren, Nivek and Jon
SHOP Number is 519 745 0184 - kitchenertattoo@gmail.com
Gary can be contacted via mrgary00@gmail.com or by calling/texing 519 781 8799


*************


This year marks 15 years for Kitchener Tattoo.
We prefer custom work as much as possible but we do have flash. If you have an idea we would love to have you come in and talk. You can call or email to set a free consultation. Your art or ideas can also be e-mailed to us if you are unable to print it. kitchenertattoo@gmail.com. 519 745 0184 for Nivek or Ren.
If you wish to contact or book with Gary he can be contacted directly via email at mrgary00@gmail.com or by calling 519 781 8799
If you get voice mail during regular shop hours please leave a message and we will get back to you asap. We're a small personal shop, and this sort of customer attention doesn't always allow to answer the phone immediately.
NEW HOURS Summer hours - last appt is 6
TUES-FRI 12-6 SAT 12-5
Close time is last appt time, but you are always welcome to call.
We are at 983 King ST E., Just up from King ST E and Borden. Red house.
Tattoos are guaranteed for 6 months as long as proper aftercare and care is taken of the tattoo.
Appointments are available on Sundays but they MUST be pre-booked
We accept Visa. Mastercard, Debit and CASH